This is the first post in a new series that I will be doing. It's called Pilot spotlight and will be released on Sunday's. In it I will be featuring one pilot that has posted their video in one of the DJI Phantom groups on Facebook or by a professional.
This series is intended to give new drone pilots more exposure and give beginning pilots tips and tricks from established pilots. In other words it's inspired to make you more creative and a better pilot.
Pilot info:
Name: David Gutiérrez Torres
Age: 30
Home Town: Rivas Vaciamadrid (Madrid)
Years flying: 3
Favorite drone: Phantom 3 Professional
Ultimate dream drone: Inspire 1 with Zenmuse X5R
R: David, thanks for taking the time to answer some of my questions today, You are the first in my new showcase series where I take a user made video that are posted online and ask the creator of the video some questions on the thought process behind it.
D: Thanks for having me, I'm honoured to be the first pilot to be featured in the series.
R: Tell us a little bit of where you come from and how you got into flying drones.
D: I´m from Madrid, Spain and have been a director of photography for over 10 years. I've always been interested in technology that opens up new ways of capturing different and more creative point of views.
Three years ago, during a shoot in Galicia, Spain I was working with a drone pilot, I saw the images he recorded and instantly could imagine the potential this would have in our industry (filmmaking). A couple months later I bought my first quadcopter, a DJI Phantom 1 and started flying and shooting stills and video. Soon after I got my first aerial job. Over time it has become an essential part of my work and also a hobby which I thoroughly enjoy evert single day.
This year, following the new rules of the Spanish FAA called "Agencia Estatal de Seguridad Aérea" in short AESA. Every drone pilot had to get a pilot and operator license. So I went through the course regulations and am now a licensed pilot and operator regulated under Spanish law. Currently I flight with a DJI Phantom 3 Professional , which gives me incredible video quality and has amazing flight characteristics.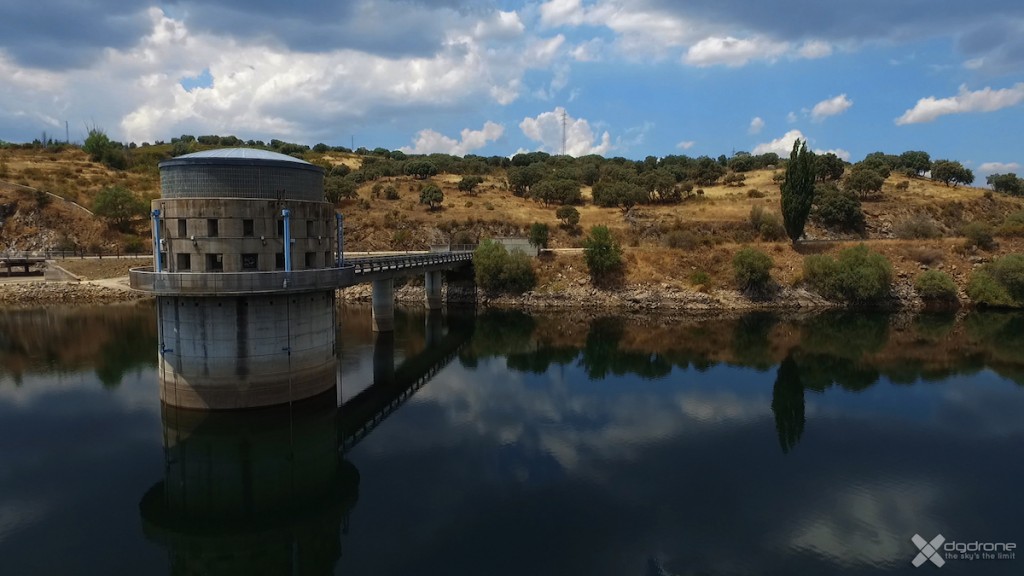 R: So your video was shot completely on a DJI Phantom 3 Pro? Did you use any accessories?
D: Correct, it was completely shot on the DJI Phantom 3 Professional. As for accessories I used the DJI ND8 Neutral Density filter to lower the shutter speed for filming @ 1/50th a second and I also have a pack of PolarPRO Filters for the exact same purpose.
R: What flight mode did you shoot the video in?
D: The whole video was shot in P-GPS mode. For the locations I shot in it was by far the safest option to use. The way I fly is I do not go into ATTI mode unless it is really necessary. For me flying in P-GPS mode is the best thing to do. It was the best choice for these flights..
R: I couldn't agree more, seeing you did not fly underneath anything and all of it was in wide open area's I think you made the correct choice there. Obviously (as the name says) this video is your show reel, over what period of time was the video shot?
D: Well, In case of Cuenca the shoot took just one day because we had planned every location in advance and all of them were relatively close by, so not a lot of driving in between locations was needed. The total time span of the whole showreel however took me about 3 months. This was largely due to complexity and distance of the locations.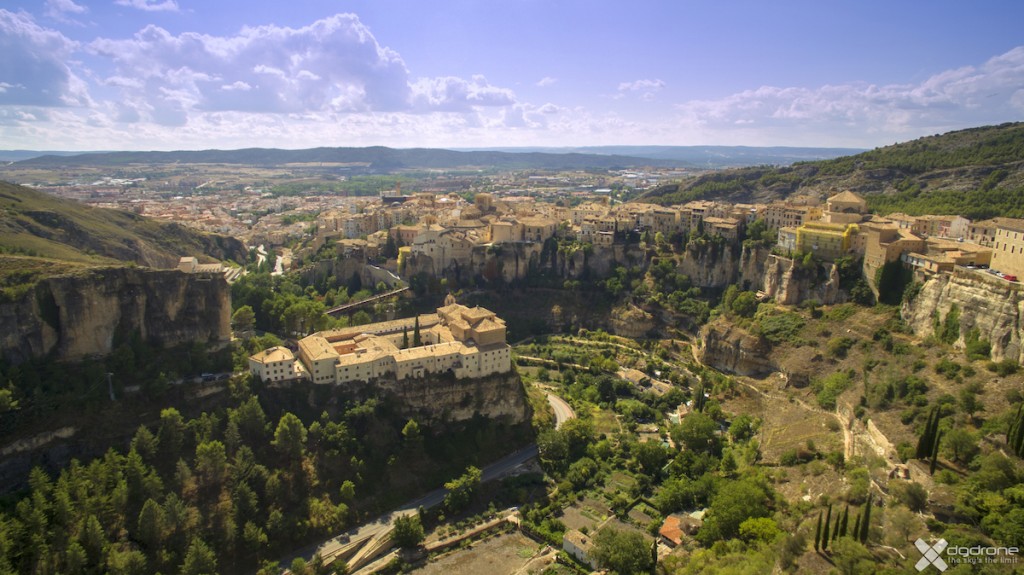 R: Does that mean you specifically shot the footage for the showreel, or are these all shots that you used in other client work?
D: It's a mix of both. My showreel features a lot of actual client projects. These are videoclips, commercials, documentaries, etc. For other shots I have travelled specifically to a certain location to get them. I think a big part of aerial cinematography is location location location. Far to often you see people flying over there house or neighbourhood (which is illegal with our current laws) while a 10 minute drive or cycle will position them in beautiful places to shoot. People need to get up more and go the distance for beautiful scenery.
R: That's very true, lots of people that own a drone don't get up and go to places that are actually interesting to fly. Your locations seem to be primarily Spanish countryside and beaches, beautiful locations. Can you put names to some of them?
D: Of course! All of the locations are free flight zones in Spain. Some of them are Embalse del Villar which features the big dam you see in the video, It supplies much of the drinking water in Madrid. It's a beautiful location with lots of rocks and cliffs along the river. Another one is Desierto de Almeria also known as the Tabernas Dessert. which is one of Spains semi-deserts. Located in Almeria, the driest region in Europe! It has beautiful sunrises. But be careful of the snakes 😉
R: Yikes! How do you find these locations? Are you using any specific tools?
D: At the moment Spanish law is quite strict in regards to flight zones. Pilots must be very careful where they fly, making sure they are not flying in areas where it's not allowed. After either finding a location or hearing about a wonderful location. I have to consult the aerial navigation charts and see if in the area in question, it is ok to flight. In some cases you need a permission from AESA, which decides if you can or not flight over that area. It's pretty tedious and restrictive, but I hope that soon, when the use of drones will become more regular, the law allows to perform flights without many of the current impediments and restrictions.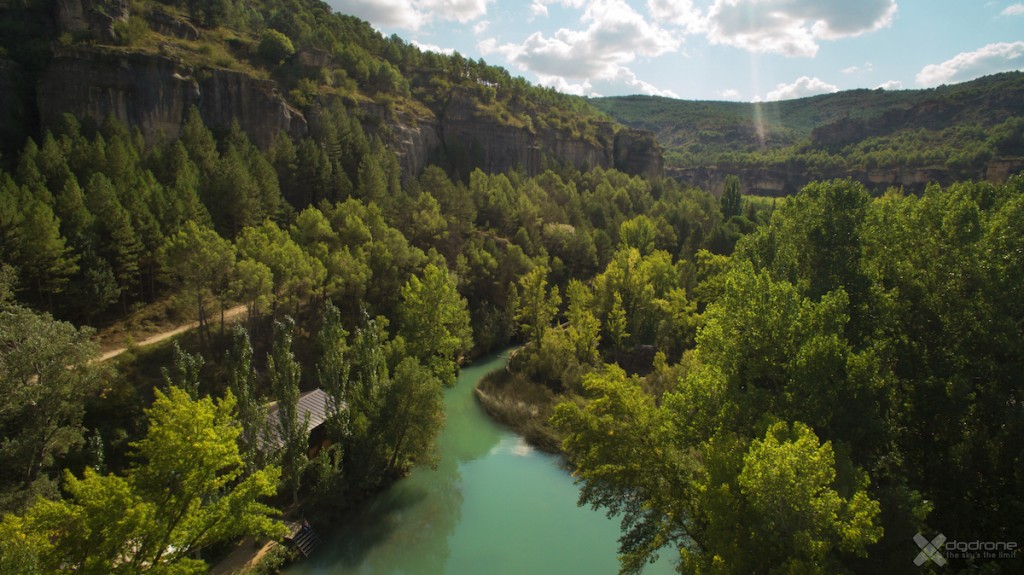 R: When you are looking for locations, what do you look for specifically?
D: I use my drone as a tool to capture beautiful cinematic aerials. Something that was not possible before. Due to this, when I am looking for locations I always look at them with a cinematographers mindset. What will this shot add to the story, what angle will give the best light, how do I want to reveal the location, and so on and so forth. I'm basically always looking for that one shot that give you all of it every single time. I try to be different.
R: Right on, that's some good thinking. I've noticed you fly a lot in straight lines, something that makes drone shots look more professional in general. Was this a deliberate choice?
D: Some shots are better simply because they are different from what we are used to, so when the viewer sees something unusual it catches his or her attention, that is how I like to engage viewers as a aerial filmmaker. The pilot must have enough intuition and experience to know before he takes a shot if his audience will like it or not, and know in advance if he needs to make it more spectacular (e.g. by rotating around a character , making a lateral move, etc) I like to avoid these when they are not necessary. Often times the magnitude of an aerial shot and forward movement is enough to amaze your audience.
R: What three tips would you give to beginners that are just starting out?
D: I think there are two types of pilots; the drone pilot and the aerial filmmaker.
Now anyone can fly a drone, take off , land, shoot pictures. If a pilot wants to do a aerial video shoot, he needs to have good knowledge of photography such as; shutter speed, aperture, white balance, filters, camera movements and knowledge about editing. The actual flight is the easy part, especially with the current drones, but making a good proper 6 to 8 second video shot that is usable is completely different. I always say: having a good camera does not make you a photographer, being a photographer makes you good with any camera.
My three tips:
Before flying think about what you want and what you need to shoot, how long it will take you, and how much time you need to fly to the location. Make sure you have enough battery to do this safely.
Make sure you can fly over the desired area. Never fly in places you are not allowed, this can get you arrested and is bad for the image of our industry. We have enough bad news with all the crashes currently already.
Think about how you want to edit the shots before shoot them. In my work we always say: Don't fix in editing what you didn't do in the field shooting. Forgetting a specific shot can have bad consequences in the edit room. It will save many headaches getting all your shots in the field.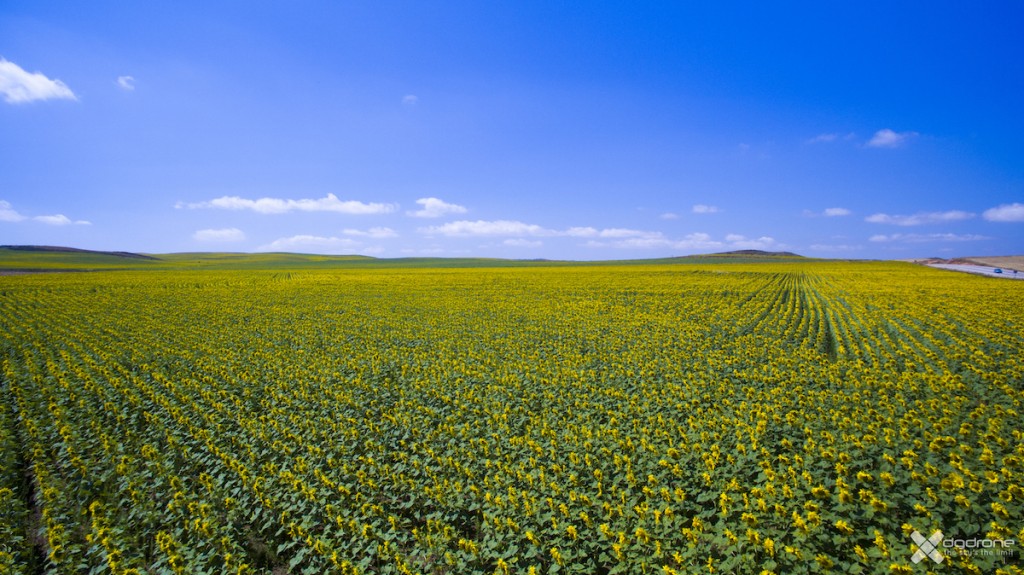 R: When you could fly in your dream location anywhere on earth, where would it be and why?
D: That's a hard question, so many beautiful places! China, India, Niagara Falls and Thailand. Are probably my top places. I have a predilection for ancient constructions like the Chinese Wall, the pyramids of Egypt and Mexico …DJI uploads video's everyday to their YouTube channel. It gives me ideas for my travel destinations! It's something that has grown inside of me since I became a drone pilot, a great desire to travel and see the world though my DJI Phantom 3 Professional.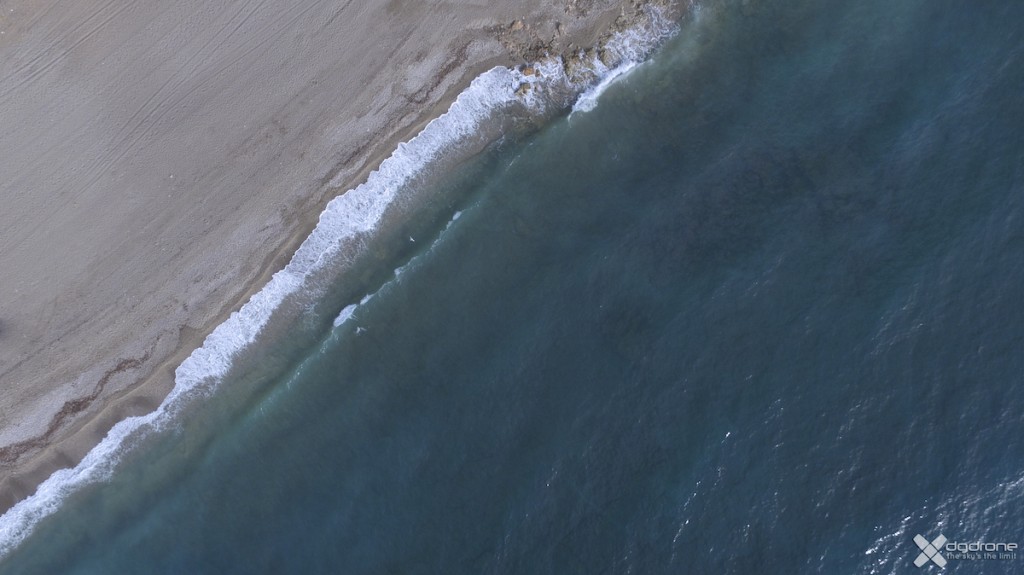 R: Anything you would like to say/advice for the people reading this blog?
D: Thanks Rik for the interview and to all the pilots who want to enjoy amazing images, see a lot of films and try to imitate the shots/camera movements you like, because you can learn from the experts, I did as well! And do not settle with boring shots, be patient. Above all, be creative.
You can find David over on his website: www.dgdrone.com. on Facebook, Vimeo and on his new Youtube channel (Spanish with English subtitles!) where he gives tips, tricks and DIY projects for your drone.
Do you want to be featured in the next Pilot spotlight? Be sure to post your video in the comments below or in one of the facebook user groups and maybe your video will be featured!